If you would like to help out at GDPG (thank you!), one way is to make a donation though paypal. Making a small contribution helps pay for server and domain costs and allows me to schedule additional time to work on the site/comic. Every time you donate you can choose from one of the incentives below. Most of them are wallpapers, and are available in all desktop sizes.
When donating please specify in your paypal note which incentive and desktop size you would prefer. Thanks!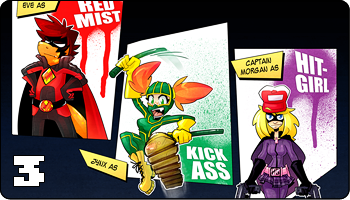 #3 – This wallpaper features Jynx, Captain Morgan and Eve dressed as the characters from the movie version of Kick Ass. The images are high-res versions of those pulled from comic #64.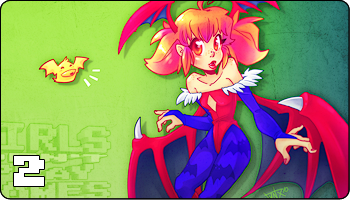 #2 – This wallpaper is of Jynx cosplaying as Lilith from Darkstalkers and features a little bat Peep Peep.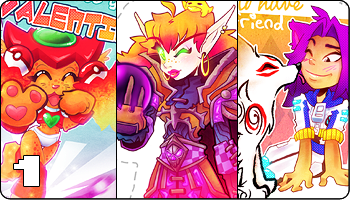 #1 – These three images are printable (300dpi) GDPG valentines cards featuring Pokemon, World of Warcraft and Okami themes.